Manage and monitor OneDrive business permissions with Syskit Point
Fuel your success – drive all things OneDrive from a single dashboard.
Centralize your efforts: Manage access, track adoption, and check OneDrive activity log reports from a single dashboard.
Let users take the wheel: Empower your end-users to govern their personal OneDrive accounts independently.
Hit the brakes on account misuse: See if users are storing project-related data in their personal OneDrive instead of project sites.
You're just a few quick steps away from getting a 100% real experience of powerful Microsoft 365 management. No credit card is required, and it only takes a few minutes to start.
Top reasons to manage OneDrive for business with Syskit Point:
Control OneDrive for business access. Find out who has access to your company's OneDrive files.
Control sharing activity. Detect if users store and share sensitive files from their OneDrive and stop sharing directly from the report.
Track adoption. See how users use their OneDrive accounts to plan licensing accordingly.
Govern OneDrive accounts. Empower end users to regularly review access to their personal OneDrive sites.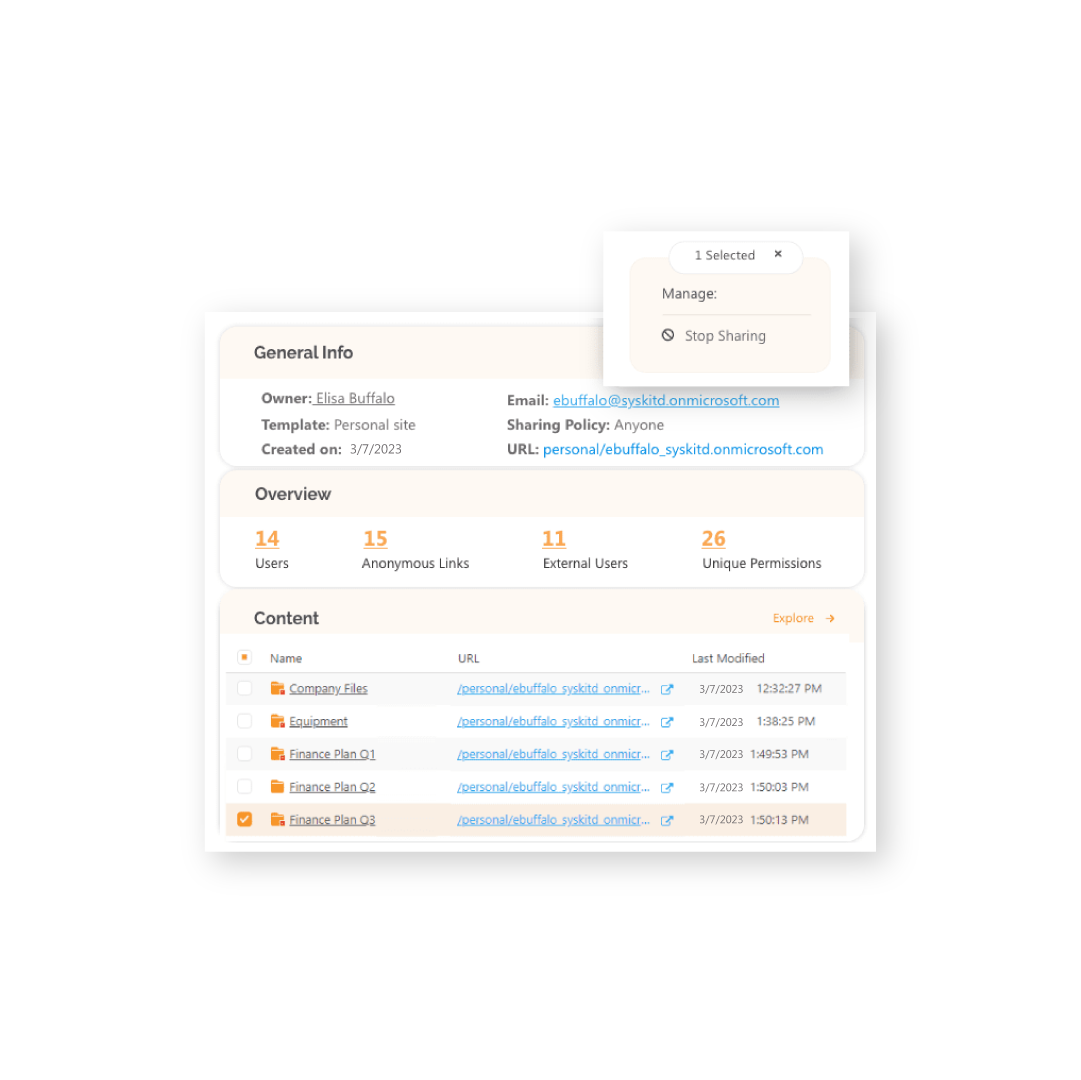 The best thing about Syskit is the people. There are very few software providers willing to implement your ideas directly, and that's really important to us.
Anton Dorfmann, CMS & Collaboration Manager, Loacker
The pharmaceutical industry is heavily regulated, and it would be impossible to run reports that give an overview of users, groups, and what they have access to without Syskit Point.
Ulfar Helgason, Director IT & IS Coripharma