Go beyond native Office 365 and SharePoint reports with Syskit Point's powerful reporting capabilities
Complete clarity, at your fingertips. Create numerous reports and perform management actions straight from the data overview.
Find the information you need, when you need it: Monitor all relevant actions across your Microsoft Teams, Microsoft 365 Groups, SharePoint, OneDrive, and Power BI. Keep tabs on user access, external sharing, inactive content, permissions, memberships, and much more.
Know who has access to what: Find out which users, groups, and external collaborators have access to your data down to the file level, in a few clicks.
Manage it all from a single point: Go from Point-less to PowerShell-less reporting – grant, remove, or edit access directly from reports.
Build, export, schedule: Automate the process of sending reports and keep your management updated.
You're just a few quick steps away from getting a 100% real experience of powerful Microsoft 365 reporting. No credit card is required, and it only takes a few minutes to start.
Syskit Point's top Microsoft 365 reporting capabilities include:
Permissions External Sharing
Detect and manage user access. See who has access to what across Microsoft 365 sites, groups, teams, and OneDrive accounts.
Drill down into user permissions and memberships. Detect broken inheritance for all your content where permissions differ from a parent.
License Usage
Discover all licenses. See assigned, unassigned, inactive Microsoft 365 licenses and the overall cost.
Optimize budget. Find and reclaim licenses assigned to inactive or blocked users.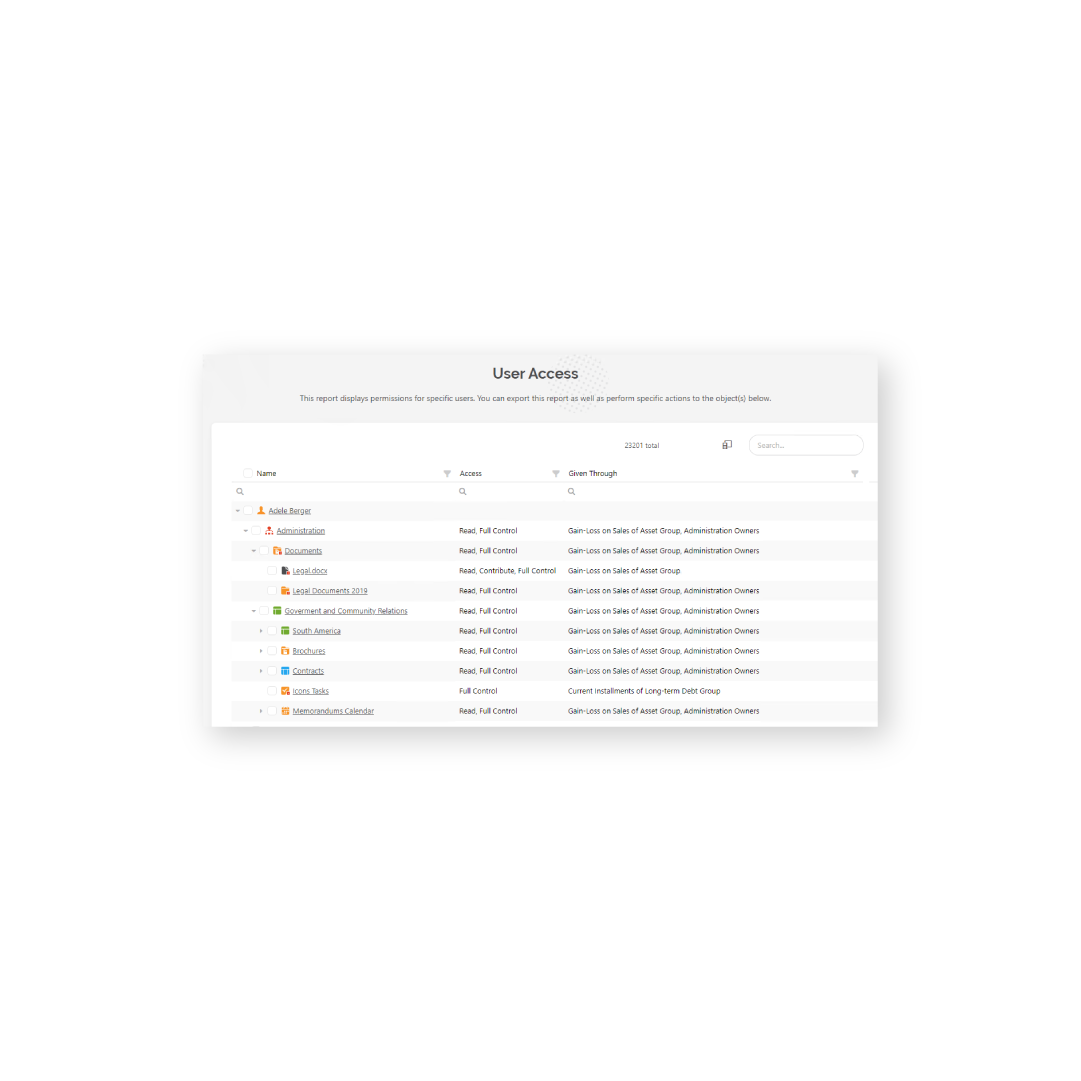 Powerful analytics and cleanup
Track user interactions. See the usage of your Microsoft 365 services and monitor adoption. Maximize ROI on your investment.
Control external access and content sharing. Find all external users and guests. Detect externally shared content, along with all sharing links.
Keep your tenant clean. Check groups and teams with disabled or deleted owners and assign new ones. Find and remove orphaned users.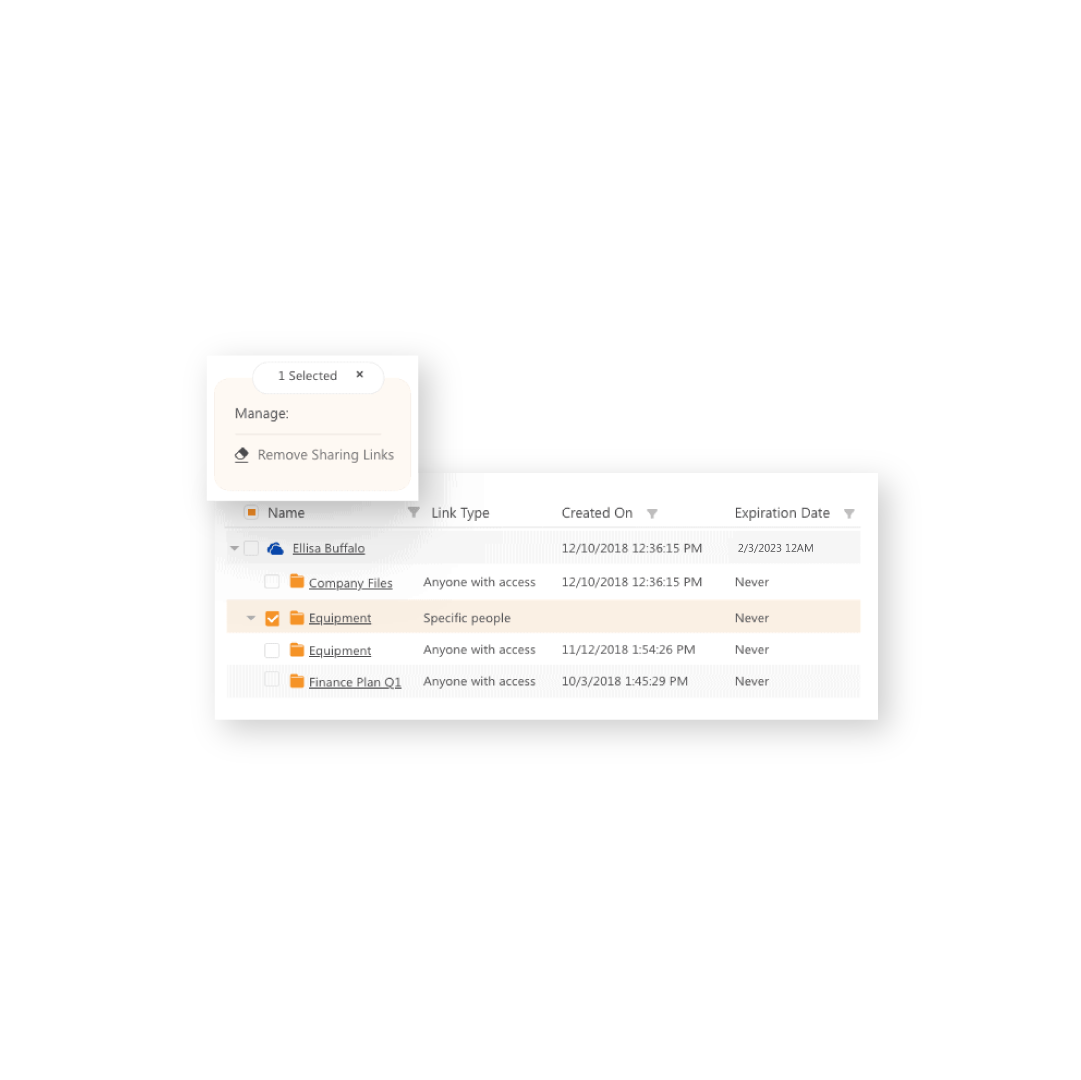 Teams Groups and Power Platform
See all Teams members. Get a list of all the private and shared channels across your teams in a dedicated report. See their members, domains, owners, files, and usage activity.
Avoid site sprawl. Easily monitor the SharePoint sites related to private channels.
Dig deeper into Power BI. List out your entire Power BI inventory, permissions, and workspaces.
Explore all workspaces with a list of reports and datasets.
Check who has access to each of them along with the access level per user.
Protect sensitive data. Always know how your reports are shared and used.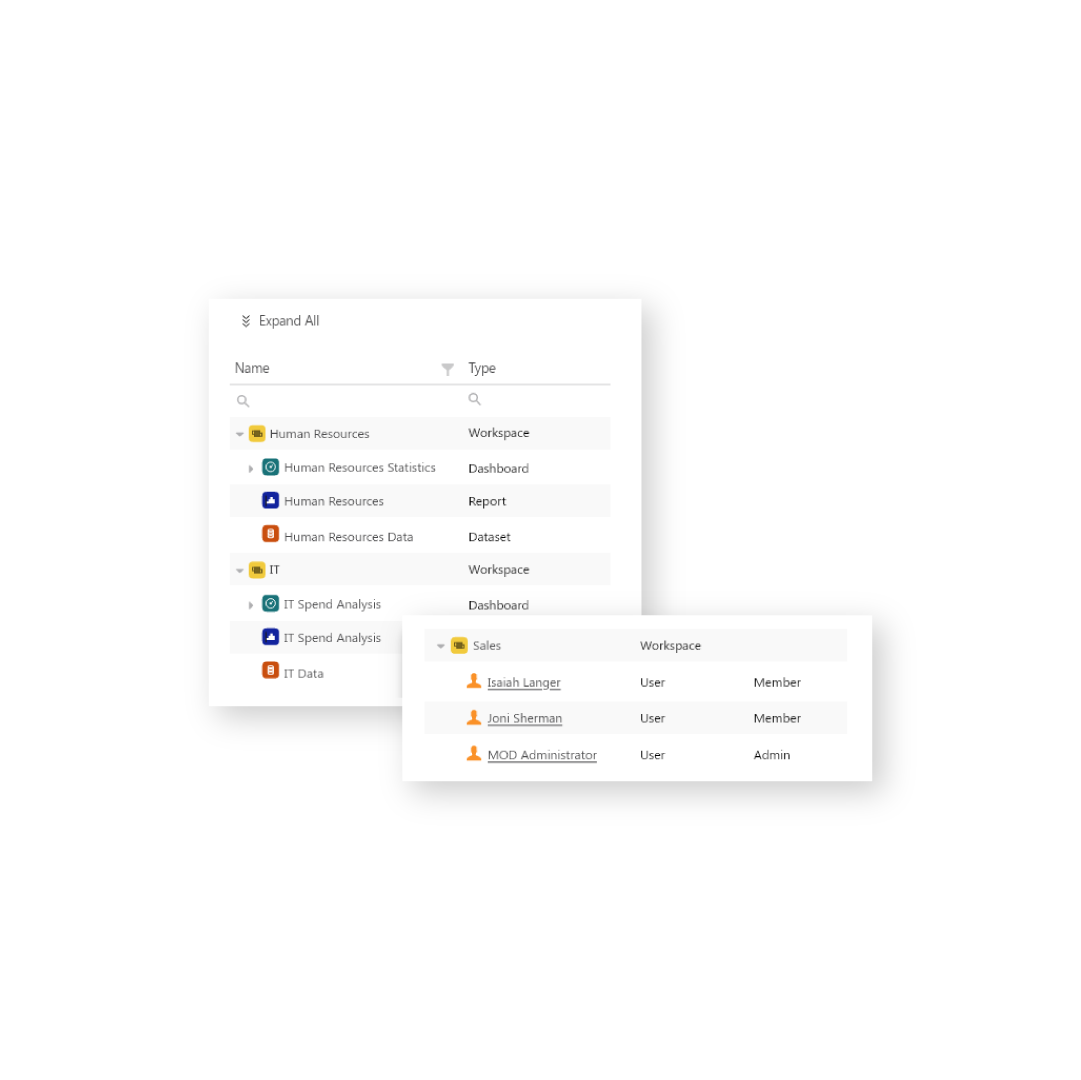 How Syskit Point adds value to Microsoft 365 tools:
| Features | Syskit Point | Microsoft 365 |
| --- | --- | --- |
| Report on Microsoft Teams, M365 Groups, OneDrive, and SharePoint sites from a single reporting center | | N/A |
| Inactive teams, groups, and sites | | N/A |
| Orphaned users and groups detection | | N/A |
| | | N/A |
| Private channels reporting and management | Yes, available for multiple teams | Only with admin roles |
| Usage analytics and trends | Yes, available for multiple teams, sites, and groups (for up to 1 year) | Only in the scope of one site/group (for up to 90 days) |
The best thing about Syskit is the people. There are very few software providers willing to implement your ideas directly, and that's really important to us.
Anton Dorfmann, CMS & Collaboration Manager, Loacker
The pharmaceutical industry is heavily regulated, and it would be impossible to run reports that give an overview of users, groups, and what they have access to without Syskit Point.
Ulfar Helgason, Director IT & IS Coripharma