Automate Office 365 and SharePoint governance across the entire lifecycle with Syskit Point
Oversee your governance processes from beginning to end. Team up to protect your data.
Maintain control throughout the lifecycle: Manage your Microsoft 365 workspaces and resources from their creation to end of life.
Protect your data: Enable content owners to perform regular access reviews. Always know who has access to your sensitive data.
Save time and boost efficiency: Reduce your IT team's workload with powerful automated governance and focus their efforts elsewhere.
Stop sprawl: Prevent overflow of unwanted Office 365 and SharePoint workspaces with predefined provisioning templates. Always know the purpose of each workspace.
Make IT friendly: Simplify the provisioning process by providing a user-friendly interface for end users via a Teams App.
You're just a few quick steps away from getting a 100% real experience of powerful Microsoft 365 governance. No credit card is required, and it only takes a few minutes to start.
How Syskit Point lets admins and end users enforce O365 governance:
Create policies and increase efficiency

 
Set up provisioning. Create templates for new workspace requests for teams, groups, sites, and Yammer. Leverage custom metadata, naming and other available policies.
Perform efficiently. Recertify guest users, clean up orphaned workspaces, and enforce ownership best practices. Customize approval workflows with our user-friendly Teams app for requests and approvals.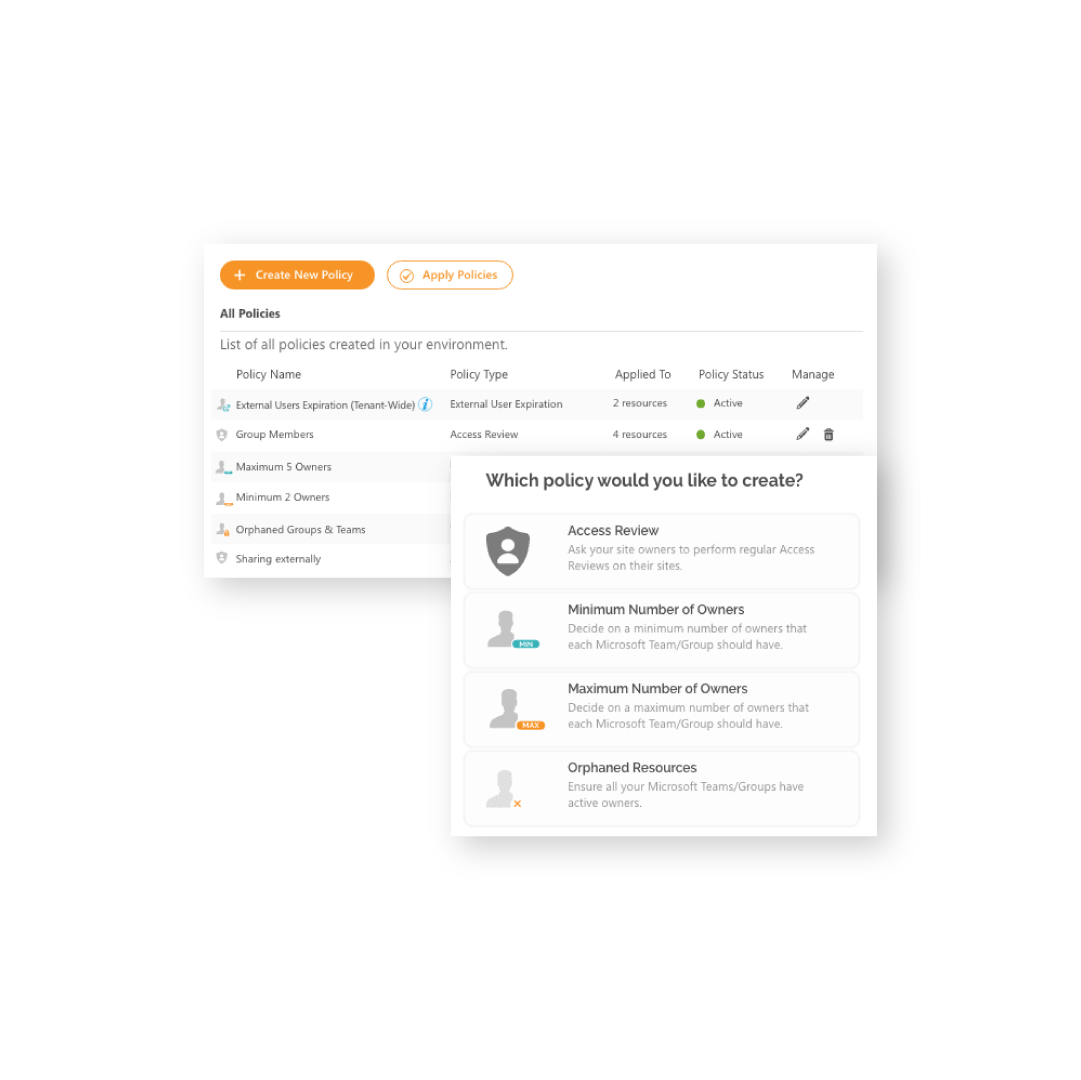 Boost security and avoid sprawl
Automate governance
Collaborate on access reviews. Enable your admins to set up automated requests. Allow content owners to regularly review workspaces memberships, sharing, and external users.
Prevent unauthorized access. Request an instant access review to investigate potential security breaches. Delegate the responsibility to those with the best operational knowledge – content owners.
Manage resources
Keep your tenant clean. Automatically detect inactive SharePoint sites, groups, and teams. Define policies for keeping, deleting, or archiving data.
Cut clutter. Set up notifications for end users' inactive teams. Let them decide to keep, archive or delete them.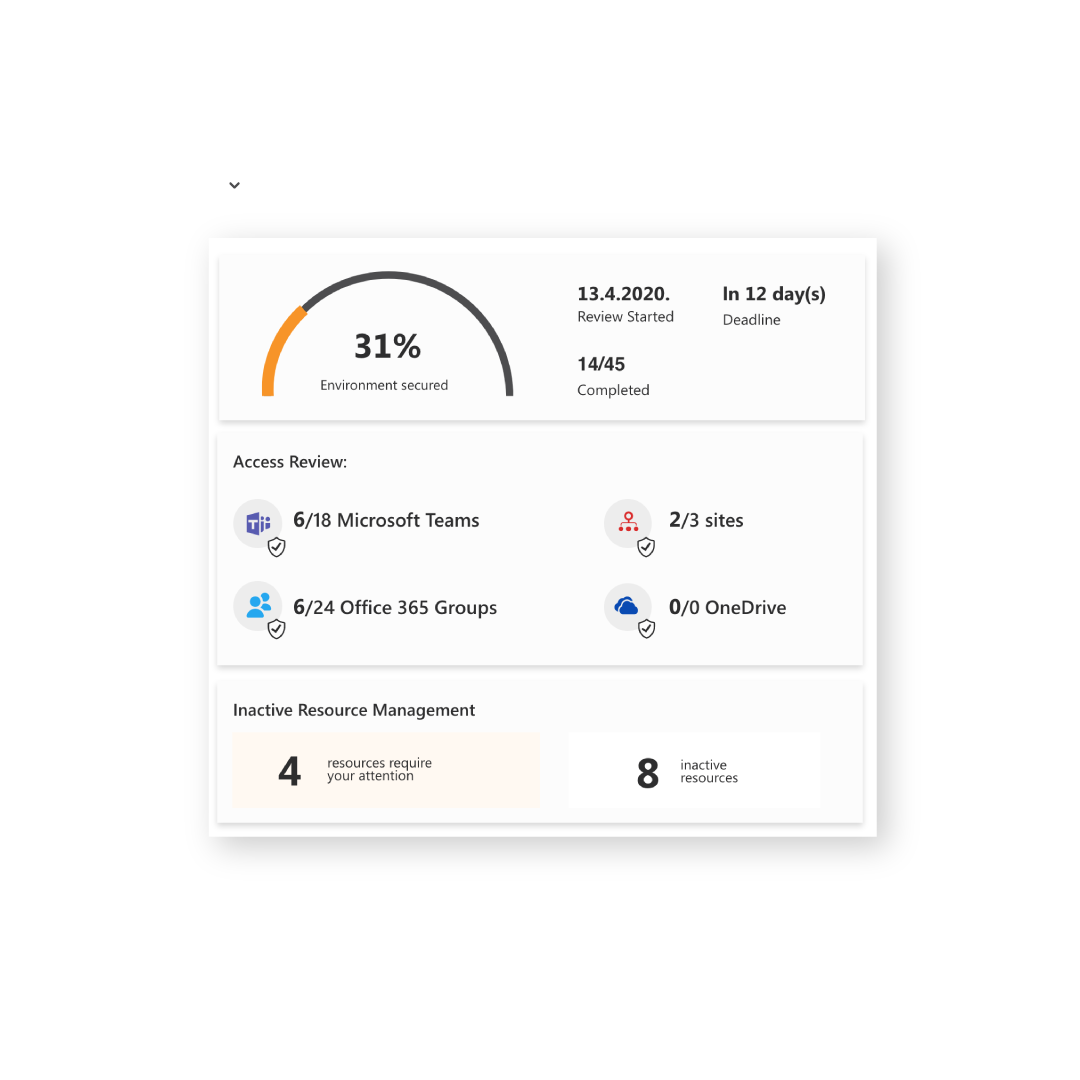 How Syskit Point adds value to Microsoft 365 tools:
| Features | Syskit Point | Microsoft 365 |
| --- | --- | --- |
| | | Only with an AAD P2 or EMS license |
| Microsoft Teams and M365 Groups support | | |
| SharePoint Online and OneDrive support | | N/A |
| Membership recertification | | |
| | | N/A |
Fast, responsive, helpful, friendly, and open for suggestions – that's how I would describe the Syskit team. And the tool – works flawlessly from day one, giving us great governance and security benefits for our Teams!
Robert Preskar, Head of IT projects, ERP, and digitalization
The pharmaceutical industry is heavily regulated, and it would be impossible to run reports that give an overview of users, groups, and what they have access to without Syskit Point.
Ulfar Helgason, Director IT & IS Coripharma