Accelerate Microsoft 365 adoption with Syskit Point 
Maximize the return on your Microsoft 365 investment. Modernize the way you work.
Maximize ROI: Stop wasting money on underutilized resources. Track adoption to make sure your Microsoft 365 investment pays off.
Increase productivity: Detect unused services and guide users to adapt to modern workplace possibilities.
Drive adoption: Identify adoption champions and empower them to help you accelerate Office 365 and SharePoint adoption.
You're just a few quick steps away from getting a 100% real experience of powerful Microsoft 365 management. No credit card is required, and it only takes a few minutes to start.
Top reasons to track Office 365 adoption with Syskit Point :
Centralize adoption metrics. Check how your entire organization or specific departments use SharePoint Online and Microsoft Teams.
Drive collaboration between users. Use networking reports for chat and meeting habits to enhance productivity.
Detect trends. Compare usage through time, detect trends, and adjust your strategy to hit the adoption tipping point.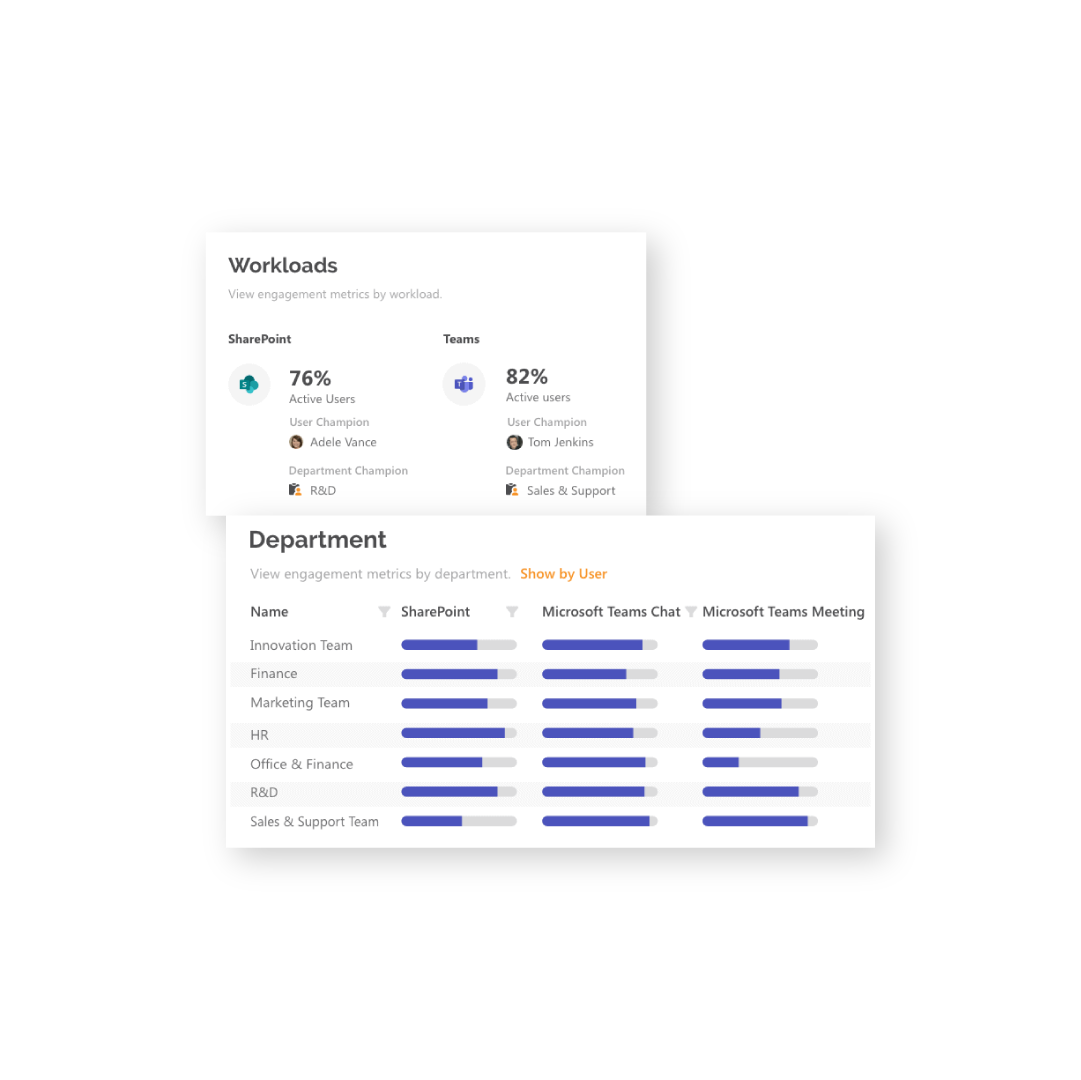 How Syskit Point adds value to Microsoft 365 tools:
| Features | Syskit Point | Microsoft 365 |
| --- | --- | --- |
| SharePoint activity to understand the most popular sites, documents, and pages | | Partially up to the site level, only for admins, last 90 days |
| Most popular documents and pages | | Only in the scope of one site |
| Meeting interactions via 1:1 calls or meetings | | N/A |
| Conversation interactions via chat | | N/A |
| Microsoft Teams activity, most active teams, most active channels | | Only for admins, last 90 days |
| Teams Meetings statistics, avg meeting duration, longest meetings, number of meetings | | N/A |
| Adoption of SharePoint, Teams chat and messages | | N/A |
The best thing about Syskit is the people. There are very few software providers willing to implement your ideas directly, and that's really important to us.
Anton Dorfmann, CMS & Collaboration Manager, Loacker
The pharmaceutical industry is heavily regulated, and it would be impossible to run reports that give an overview of users, groups, and what they have access to without Syskit Point.
Ulfar Helgason, Director IT & IS Coripharma